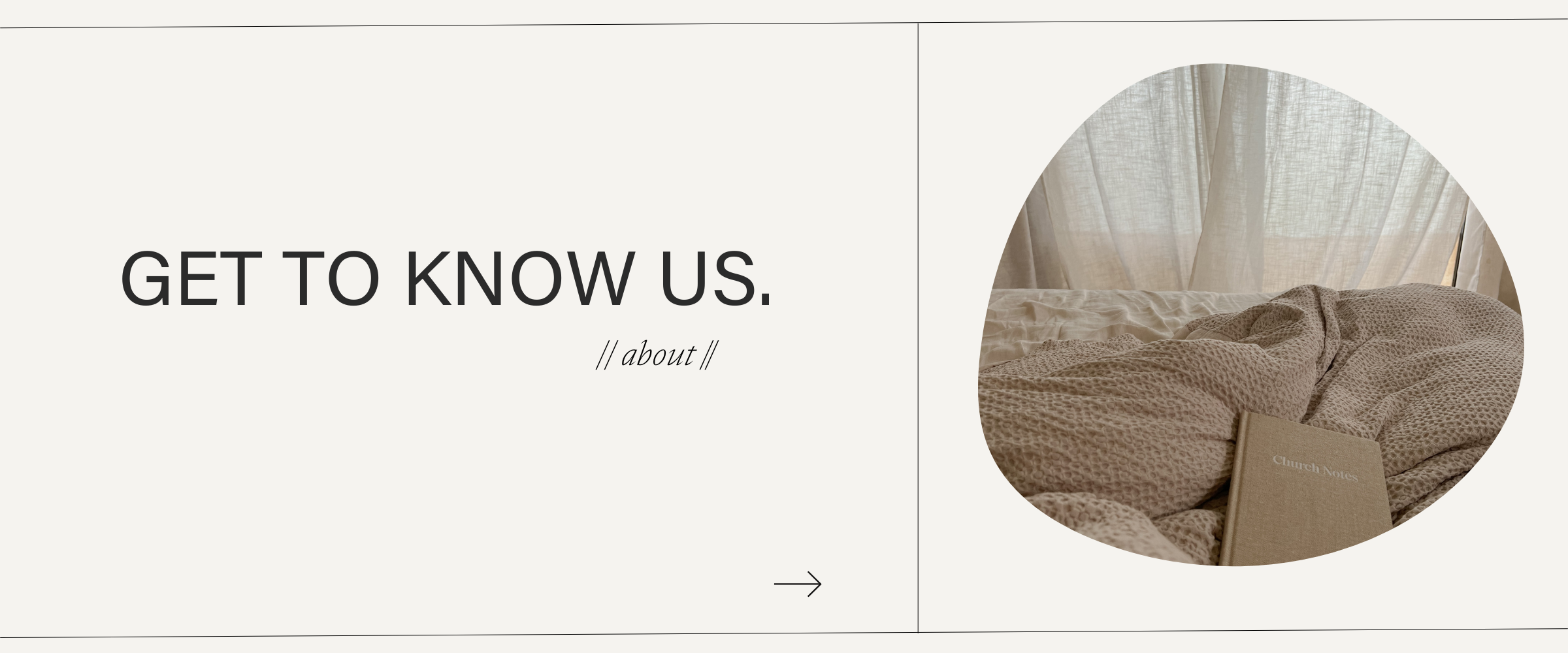 WELCOME
We are so happy you are here. We felt there was a gap in the market when it came to beautiful & function Christian paper goods. We create our products for the Christian community who love simplicity, appreciate design, and are craving a beautiful space to write.
THE BEGINNING
Sunday Matters was born out of faith and pure inspiration. I've been eager to start my own business since I was little. I have dreamed up so many different products & businesses, but this is the one that stuck. We first launched as Hallelujah Sunday in 2021 and recently rebranded to Sunday Matters in March of 2023.
COMMUNITY
We believe friendships are one of the best parts of life. We strive to cultivate an online community that connects through our faith. Sunday Matters is more than just an online shop for goods—it is a community of powerful women who want to spread God's love.
OUR PRODUCTS
We create high-quality and beautiful products for the Christian market. We just launched our linen church notebook & are excited to bring you more functional goods. Our products are sourced from different places around the world. We always ask our manufacturers about their process to ensure they align with our morals.
ABOUT US
We are a small family owned business based in Maui, Hawaii. Our team consists of me (Kian) and my husband Kyle. When we're not running this business, you'll find us creating YouTube videos, playing with our dog at the beach, and spending time with our island family.